Students' Testimonials
Become a member of our drumming family today. Get in touch and let's organise your first private lesson now!
☆☆☆☆☆
"Rebuilding my skills from the ground up..."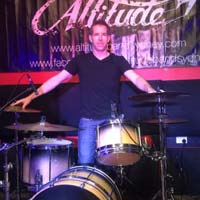 Whilst playing regularly in cover bands for many years I had not committed any time to practicing or improving my skills. Returning to drum tuition in Sutherland Shire with Claudio at Drum Lessons Sydney has given me the ability to eliminate bad habits and rebuild my skills from the ground up. I am now practicing daily and my coordination and technique have improved significantly in only a short period of time. I highly recommend Claudio for tuition of drummers at any level of playing.
☆
Travis is now the official drummer for the
Springsteen tribute band Glory Days - The Boss Experience
.
☆☆☆☆☆
"Helped me build confidence..."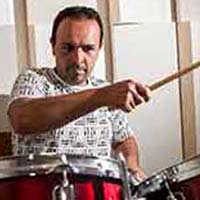 Claudio helped me build the confidence I needed to become a professional drummer. After a few months improving my techniques from his lessons, I signed a contract to play on a cruise ship in Europe.
☆
Geison worked for
Pullmantur Cruises
from 2006 to 2012 and
Royal Caribbean
in 2011, traveling to more than 20 countries in Europe, Africa and Asia.
☆
Geison was
one of the five finalists of the main Brazilian drummers contest (BATUKA)
in 2004.
☆☆☆☆☆
"Claudio is showing rigour and patience..."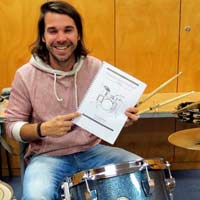 I've been taking lessons with Claudio for over a year. He is showing rigour and patience to really help improve my coordination and to open up to new beats, patterns and influences. I'm delighted to have him on board of my current musical project. I highly recommend him as a drum teacher.
☆☆☆☆☆
"So stoked I found this guy..."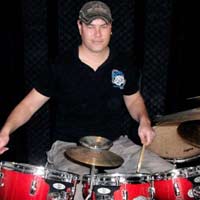 After a few years playing drums in Sydney, Claudio showed me some different drumming styles, and I chose him to teach me how to play drums properly. He's very patient and teaches me according to my skill level. The private drum lessons in Caringbah are cool because the focus is on me. He showed me fundamental exercises that have become very important for the creation of my own fills. So stoked I found this guy! I'd recommend him to anyone looking to further develop their drumming skills.
☆☆☆☆☆
"Fun mixed to serious and methodical..."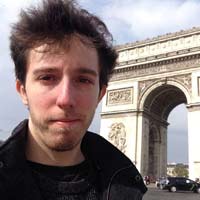 I had Claudio as my
drum teacher
for almost two years. He taught me more things in a year than I learned in the 4 previous years of dum lessons in Sydney. My coordination and understanding about rhythms increased enormously, and all this was fun mixed to serious and methodical teaching.
☆☆☆☆☆
"Claudio is a great teacher..."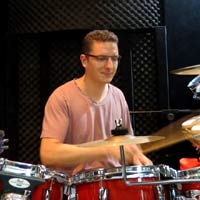 I have been learning drums for more than 2 years now and I am still enjoying it. Claudio is a great teacher, always positive and very patient, with a good sense of humor. You will learn how to play your favourite song faster than you can expect and for that I highly recommend him.
More testimonials