Drum Lessons Sydney
(Caringbah)
0415 332 132
Meet the Drum Teacher Claudio Reis
"My belief in my students leads me to challenge them, so I treat them as what they are capable of becoming, helping them become that."
Claudio Reis, private drum tutor in Sydney
Claudio Reis, the founder of Drum Lessons Sydney in the Sutherland Shire, has been in the music scene for almost 3 decades performing with corporate bands and live shows in all major music styles.
Whether performing on stage or teaching, his passion for music and drumming is the driving force behind his success as a teacher and professional musician.
Teaching and Performing Experience
24 Years of Teaching Experience
Claudio started giving drum lessons 24 years ago, haven't stopped since, and plan to continue for many more years. Teaching drums is not something he does "on the side."
Claudio has taught students aged 3 to 70, all styles and all levels, always balancing technical and practical work.
Almost 30 Years of Performing Experience
Co-founder and drummer for the corporate band Partysonic.
Drummer for the 5-star wedding band Tentrix.
Drummer for the background band of the Brazilian Latin Dance Company show.
Local and international live acts:

Non Stop Party Band, Twilight, Skyscraper, Mr. Bug, Duo Trio, Hypersonic, and Brazilian Latin Groove, covering the major music styles;
inumerous tribute bands including Dream Theater, Metallica, Skid Row, Bon Jovi, Alanis Morrisette and Elvisback;
and cover bands with huge set lists including Muse, Maroon 5, Blink182, AC/DC, Foo Fighters, RHCP, Van Halen, INXS, Green Day, EWF, Jamiroquai, Beatles, Coldplay, Queen, Santana, MJ and so on.

At the age of 20 Claudio was unanimously voted the best drummer in a 2-day music festival.
Four years later, his former pop band New Jersey was elected the best band in the English Culture Festival of Brazil.
Claudio was the drummer chosen to help compose and to record the CD T.V.lization for the heavy metal band Skyscraper, mastering the complexity and challenging speed of their songs.
Methods he studied
Fundamentals, stick control, rudiments, techniques, dynamics, grooves and fills from private drum lessons.
Carmine Appice drum methods.
Carmine Appice literally wrote the book on rock drumming, has received many Lifetime Achievement awards from the music industry, and influenced John Bonham.
Joe Morello and Gary Chaffee methods.
Duda Neves method for Brazilian rhythms.
Double Bass Drum techniques from the best international drummer in NY 2003.
Attended master classes of Mike Portnoy (Dream Theater), Will Calhoun (Living Colour), Sonny Emory (EWF), Marco Minnemann, Tony Royster Jnr, Virgil Donati, Thomas Lang, Vera Figueiredo, Charles Gavin (Titas) and Duda Neves.
VIDEOS
PHOTOS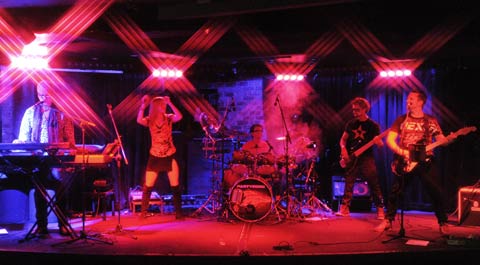 Partysonic • Jam Gallery, Bondi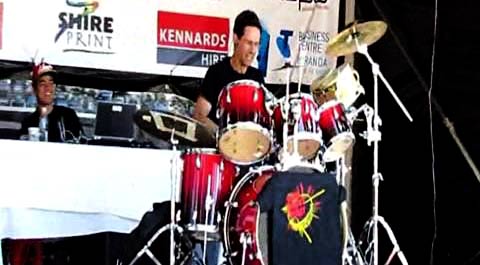 Drumming Workshop • Sydney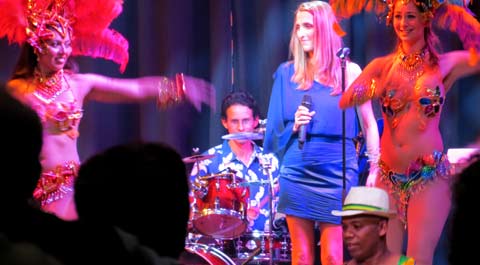 Brazilian Latin Groove • Burwood RSL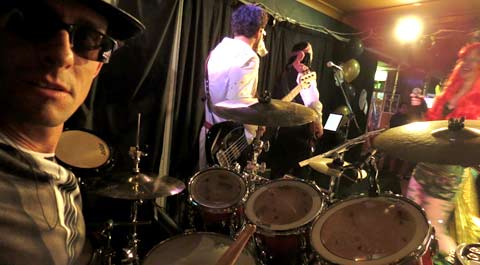 Partysonic • Hollywood Night, Bull N Bush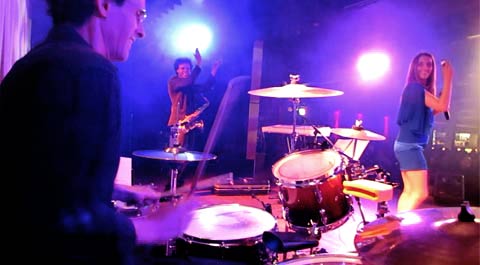 Brazilian Latin Groove • Merrylands RSL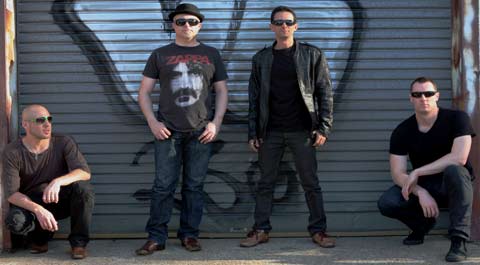 Nevaneva • Sydney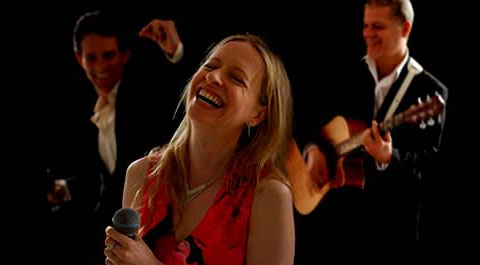 Tentrix • Sydney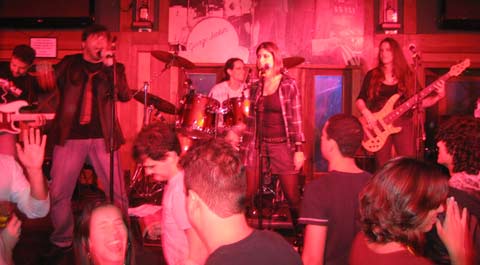 BAA • TonTon, Sao Paulo
Work With Children Check: WWC1051522E.